Special machines 
and automated processes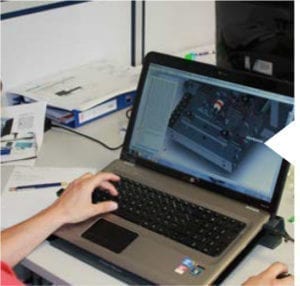 Since over 20 years, KB TECH is specializing in the fields of automated processes and industrialization of production. Our experience permits us to respond to specific demands of our clients for the realization of innovating customized equipments. We offer full turnkey service, ensuring a global accompaniment – from the definition of project specifications until the commissioning of the equipment on site.
Project accompaniment from A to Z
For each request there is a common reflection between our departments and the customer in order to conform as much as possible to the specificities of the project. Once the principles are determined, the final design is realized and released with the customer before the fabrication.
Our design department and our assembly shop are situated in the same building, providing improved reactivity and flexibility.
The range of our services includes also the commissioning at the customer's site, the training of users and maintenance staff in order to acquire rapidly knowledge about the equipment. Contracts for preventive and/ or curative maintenance may be provided in order to optimize the operation conditions of the equipment.
Our mechanical design department is equipped with workstations running efficient CAD software, procuring the capacity for rapid and particularly detailed design of equipment. The 3D assemblies constitute a perfect support for the communication with the customer and for comfortable and precise presentation of the technical file.
KB TECH designs and produces special machines for a multitude of industries including high-tech: Pharmaceutical and health products, cosmetics, electric equipment, automotive, weapons, public services, plastics processing, household equipment, technical furniture, manufacturing industries etc.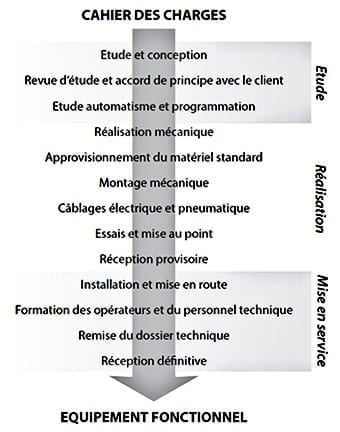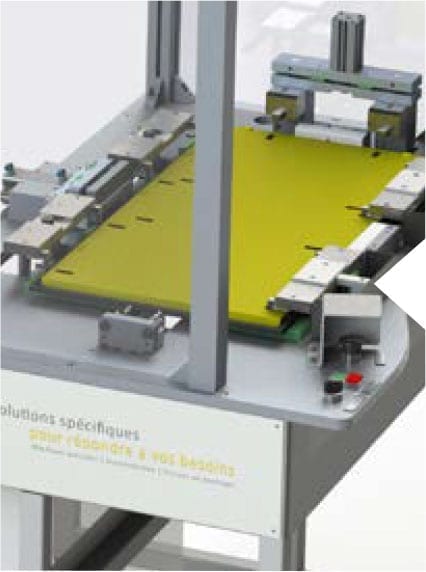 Mechanical engineering
Our know-how in mechanics and the use of efficient CAD tools permits us to respond rapidly to your problems, with appropriate and innovating solutions.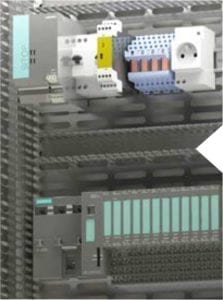 Automated processes
We develop the whole automation of equipments, with integration of the principal PLC manufacturers (Siemens, Schneider, Omron etc.) including the programming of the associated displays.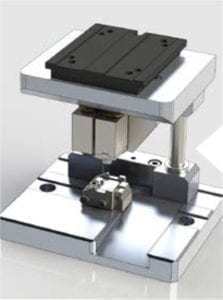 Templates and prototypes
Cutting and folding tools, assembly templates, realization of subassemblies and miscellaneous equipment are part of the range of our services..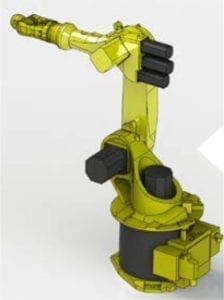 Robotics
KB TECH provides integration of robots in complete cells: programming of movements, realization of grippers, interface of the robot with other equipments, housings and covers etc.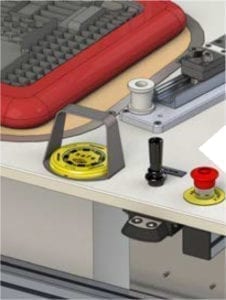 Safety and ergonomics
Security and ergonomics are systematically taken into account during the design stage. We want to make equipments pleasant and efficient.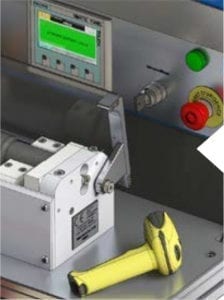 Quality and traceability
Our devices may be equipped with components for quality control (vision, force sensor etc.) and for the recording of process data, in order to ensure a reliable follow-up of production.
Since 2004 KB TECH has extended its offer by the development of a range of upgradable assembly presses with optimum ergonomics for an enhanced productivity and for industrial processes with high requirements, and we are ensuring, if you wish, the manufacturing of quickly interchangeable tools or the adaptation of your existing tools.